Are you an Influencer/Photographer who has contacts with studios in countries where you recruit girls for sex chat or video chat (18+)? Or you have the experience in canvassing cam girls on Social media sites? Here is a lucrative offer from Arousr to participate. Refer girls to join and do sex chat, video – audio calls on Arousr and get paid 10% of what they make on site. Read on if you are interested to know more about this opportunity.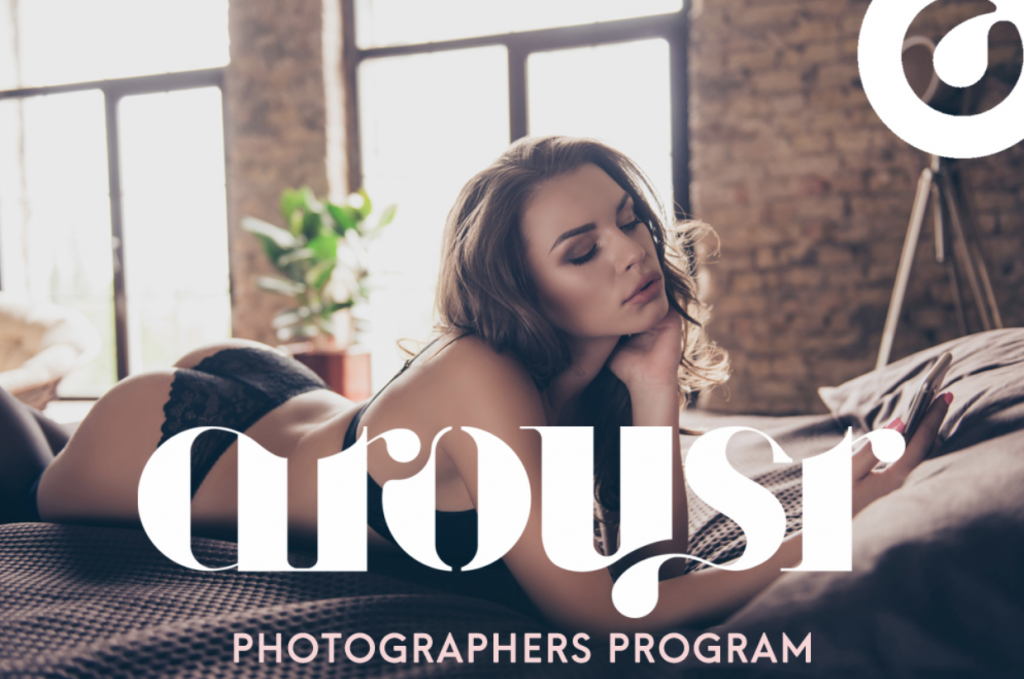 A new revenue opportunity for Photographers, Videasts and Models.
Overview
This program aims at providing photographers with an added income opportunity for their work with models.
What's Arousr?
In operation since 2013, Arousr is a platform that connects people for adult chat via Mobile Phone. Customers and models use the platform via Apps and SMS.
How it works – Refer Girls
Photographer/Influencer applies for a Partner Account on Arousr
If accepted as a partner, he will be given a training session on the platform. Partner contacts models he/she works with and explains the Arousr Opportunity
Referred Models fill an application form, using pictures from Photographers
If accepted, Model is contacted by Arousr and trained to use the system.
The photographer works with the model to make sure her profile is interesting and kept up to date by providing fresh content regularly.
When the model earns money on the platform, Photographer/Influencer earns 10%.
Revenue Opportunities
Paid Chat. Models can engage in paid text chat and earn money for each message they send to a customer.
Video Calls. Arousr allows live one on one video calls which are being paid by the minute.
Voice Calls. Arousr allows live one on one phone calls which are being paid by the minute.
Pictures Sales. Models can put 'locked' pictures on the platform. These images are blurred until the customer pays to view them.
Clips Sales. Models can upload video clips on the platform, which customers must pay to view.
Tips. Customers can tip models if they enjoy their experience with them.
How to proceed
Please contact [email protected] for more information.