Girls and Transexuals can make money sexting now. Firstly, are you an ex stripper or pornstar looking to earn some extra cash? Or are you willing to spend your full time dedicated to sex chat online and make a full time income from home? Either way, no need to waste time sitting before the computer but operate everything on your phone. Maybe thats the beauty of working with Arousr, the #1 phone sexting cash platform online. If you have some interest in flirting, why cant u do the same on phone for some money? That's the logic Arousr girls are applying nowadays.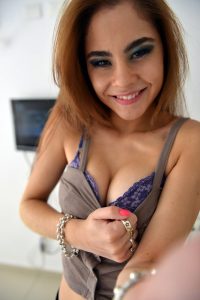 Make Money Sexting: Benefits
Be your own Boss: Come online on phone at anytime you wish. Login and logout without being controlled. Similarly, chat with people you like. Complete freedom in doing the sexting job at your convenience.
Explore your open-mindedness: Sexting gives a vast chance to check how much open minded you are. Ever had a fantasy of talking dirty about your sexuality? Then its the right time to share that with horny guys who just want your attention.
Connect with admirers: Always had that wish in mind to subject to admiration from masses? By joining as a sexting girl, you will have plenty of people around you who just want to have a piece of word with you.
Sexting Cash: How much to earn?
Texting: Earn $0.20 for each message sent to customer on premium mode
Voice Chat: get paid $0.70 to voice chat with them
Video Calls, clip sales and Tips: 50% of amount spent by customers on those
Example: If customer tips you 500 credits you will get 250 credits. Each credits pays you $0.05 So in this case you earn $12.5 (250 X $0.05)
How to receive payments?
Finally, Arousr assures you weekly payments by bank wire or direct deposit. We have been paying like clockwork for the last 3 years without a drop in the scene.
Moreover, if your priority is getting into a legit earning source and you are a girl or transexual with open mind set then this is for you. Nevertheless its far better than doing hard work in the local store or strip clubs.
Signup Now – Arousr Chat Host Application
Priority for Canadian chat host applicants!