Newbie affiliate? Don't know where to start? Don't have any idea about traffic, landing pages, tracking and other setup?. Learning about the most common mistakes help the newbie ones to avoid wasting time, money and resources. The most common mistakes every affiliate commit while starting out the digital career are as follows.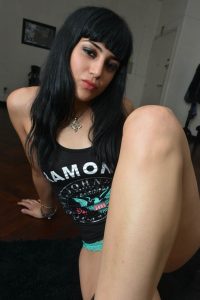 Newbie Affiliate Tips
1)
Traffic
Firstly, there is a saying that all that glitter ain't gold. Just like that when folks say premium traffic, the newbie ones do jump in. But being worthless, it may not give the optimum result. So to identify if a traffic is quality one, the newbie affiliate has to observe who is buying it and the reviews they are leaving. Same thing applies to incentivized traffic. That's why the affiliate networks deter the affiliates from sending paid to click traffic.
2)
Using Landing Pages
Newbies affiliates often do the mistake of direct linking offer urls. Some offer urls may be suitable that way but a proper 'Jump' page, preferably question style is advisable. Single offer or multiple offers can set on a landing page depends upon the tracking setup. Conversion often boosts up when a lander is used compared to the traditional direct linking.
3)
Tracking
While running media buying campaigns, it is vital to track the traffic. Tracking is essential in optimizing the campaigns and increasing the ROI. Similarly, using a good tracking service, one can eliminate the weak traffic sources and keep only the stable ones. Bemob is quite good if you are looking for a cheap but effective traffic tracking platform. Also setting up postback pixel with the advertiser is really crucial. So the realtime revenue can be worked out considering the cost. Traffic tracking is essential in controlling the expenses of ad campaigns and it helps to put spending limits.
4)
Ad Servers
Ad servers help in managing the ads running and decide what to display where. Adservers are really crucial at the stage where affiliates tend to scale up the campaigns. Based on the types there are both hosted and self hosted ad servers.
To conclude, we have analyzed the common mistakes newbie affiliates practising when they start the marketing. By optimizing the traffic, tracking and landing pages, a marketer can increase his revenue on large scale.
Signup Now – Arousr Affiliate Program